Within OneSaas, we make integration easier by giving error messages that tell you whats wrong, when something goes wrong. Here's some tips to keep in mind when reading your OneSaas error reports.
---
How To Navigate To Your Reports
From anywhere in your OneSaas account, click on Reports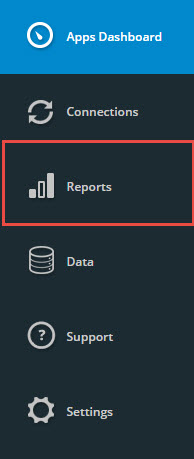 ---
 Reports

Your Status and Data report is the best place to go to look at errors, and fix them.
---
Synchronization Logs

Your Sync Report is the best place to go to see what, and how much data was integrated in each individual sync.
---
Different Types Of Errors
Notifications:
Firstly, we have notifications. These are simply kind messages from us with the objective of keeping you informed on how your sync is running - for example, you may see the following:


This is simply letting you know that we have 1874 of your products in OneSaas, but we're not going to push them to Xero yet because you configured your integration to only push products when they're used in a transaction.
---
Alerts:
We also have the Alert. This is there to tell you when there's something minor wrong with your integration, that is quite easy to fix. For example, you may see this in your Sync Report:



Then, after clicking on the link View complete report you'll find yourself looking at something similar to this:


The Warning here is letting you know that we found a slight difference between the total given to us by an invoices originating system, and the total we calculated ourselves. To solve this, you would open the invoice, have a look at the adjustment item and see if you can see what is causing the difference - if you can't see why, just contact OneSaas support with an example invoice, and a screenshot of the invoice in your originating system - we'll help you out!
---
Failed Syncs:
Finally, we have the Failed sync. This basically means something went wrong, and more then a little bit of data is being effected. For example, you may see a failed sync when the system you're connecting too has API troubles, resulting in us not being able to connect. Or, on a less serious note there may be something you simply left out in your configuration, resulting in us not being able to push any data. For example:


 The Error here is just letting you know that you haven't mapped your taxes in OneSaas, so no invoices can be added to your QuickBooks Online. To fix this, simply hit Fix It, map your taxes, then hit next to save your changes and run another sync.
---
Email Sync Reports
OneSaas will automatically email synchronization reports to the registered users on the integration, if there's a notification or error in the synchronization log.
This option can be turned on / off individually for each user registered and can be done from the Dashboard -> Account -> User Management by selecting the username and selecting / deselecting this option as shown below: