Set up your integration between Loyverse and QuickBooks Online in minutes by using our step by step walkthrough below:
Connect
Begin by connecting your apps to QuickBooks Connector. If you haven't already connected your apps, you can follow our guides to connect Loyverse and QuickBooks Online.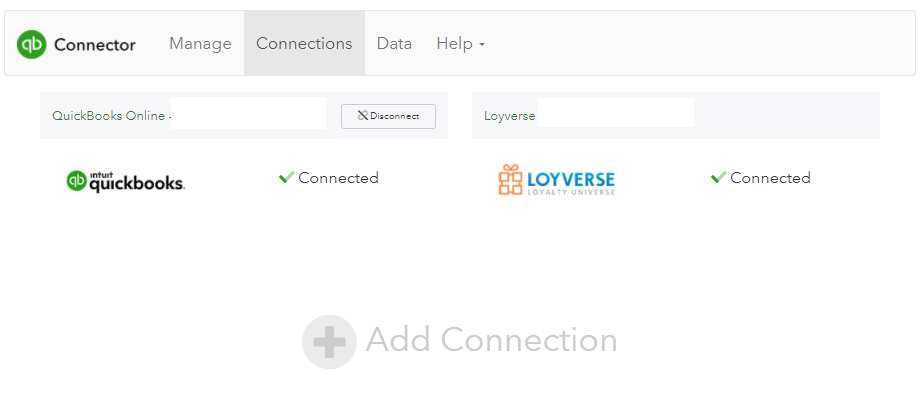 Configure
The configuration process below will present you with various options detailing exactly how you want your Loyverse and QuickBooks Online integration to work. Please be aware that we do expect you to have some basic accounting knowledge to make sure that the integration settings are tailored to your business and accounting practices.
1. You will be required to set up your Synchronization Options before you can start configuring your workflows. You need to set up the following:
Account Timezone
Integrations Starting Date
Email Sync Report Options

2. You will be presented with workflows that are all optional. In this walkthrough, these workflows will be selected to demonstrate the full capabilities of the setup process.
For Receipts from Loyverse, create Summaries in QuickBooks Online

SUMMARY CREATION WORKFLOW
When you tick the For Receipts from Loyverse, create Summaries in QuickBooks Online workflow, you will be asked to:
Select the Summarisation Type that you prefer and how these Summaries will be created as

Click on the Advanced Options and set up the following:
Summary Number Prefix - The prefix you input here is added to all orders retrieved from your Loyverse account. For example: If you have order '1234' in Loyverse and you add the prefix 'LV' in the configuration, your order will be retrieved into QuickBooks Connector with the order number 'LV1234' and sent to QuickBooks Online accordingly.
Set Tax Type on Sale to be - This option will allow you to select whether you want the tax on your invoices to be synced As the Original, Tax Inclusive, or Tax Exclusive based on your preferences.
Assign Sales to Class / Assign Sales to Location - These two options allow you to choose a default Class or Location within your QuickBooks Online system. This is an option unique to QuickBooks Online, and only if you have set up Classes or Locations within your QuickBooks company file.
Automatic Invoice Number - By selecting this option QuickBooks Connector will allow your accounting system to assign an automatic invoice number. Selecting this will prompt the system to adhere to sequential invoice number rules in QuickBooks Online, rather than using the invoice number provided by Loyverse.
Discount Product - You can specify a dedicated discount 'Item' so you can track your discounts on sales.
Rounding Off Product - Select the preferred product to be used when sending rounding discrepancies as a line item.

Next, you'll be taken to the tax configuration page. Here, for each tax created/defined in your Loyverse, you must select its corresponding tax code in QuickBooks Online. You can read more about the tax configuration here.

Then, you will be asked to Map Accounts from Loyverse to their corresponding accounts in QuickBooks Online:
PLEASE NOTE: Mapping for Refunds will have no effect when Summarising by Product Category as the quantity refunded will be reflected in the total quantity sold.

The Send Payments from Loyverse to QuickBooks Online settings will allow you to select whether you want payment data from Loyverse to be registered against your sales within QuickBooks Online.
IF Shifts option is enabled, the Starting Cash and PayIn/PayOut will also sync which then causes the total summary to not match between the data posted in QuickBooks vs. the actual Loyverse bankfeeds. Should you need clarity on this matter, please reach out to our support team.

Do not forget to click the Save button to keep your progress.
CONFIGURING INDIVIDUAL ACCOUNT MAPPINGS
Please Note: This is only applicable for Product Category summarisation
If you have chosen to summarise your data by Product Categories, then after clicking Save to your settings above, you can also choose to map specific accounts within your QuickBooks Online to specific products or categories within your Loyverse.

If you click on the Products link, you will be shown a list of individual products and be allowed to map them to specific accounts within your QuickBooks: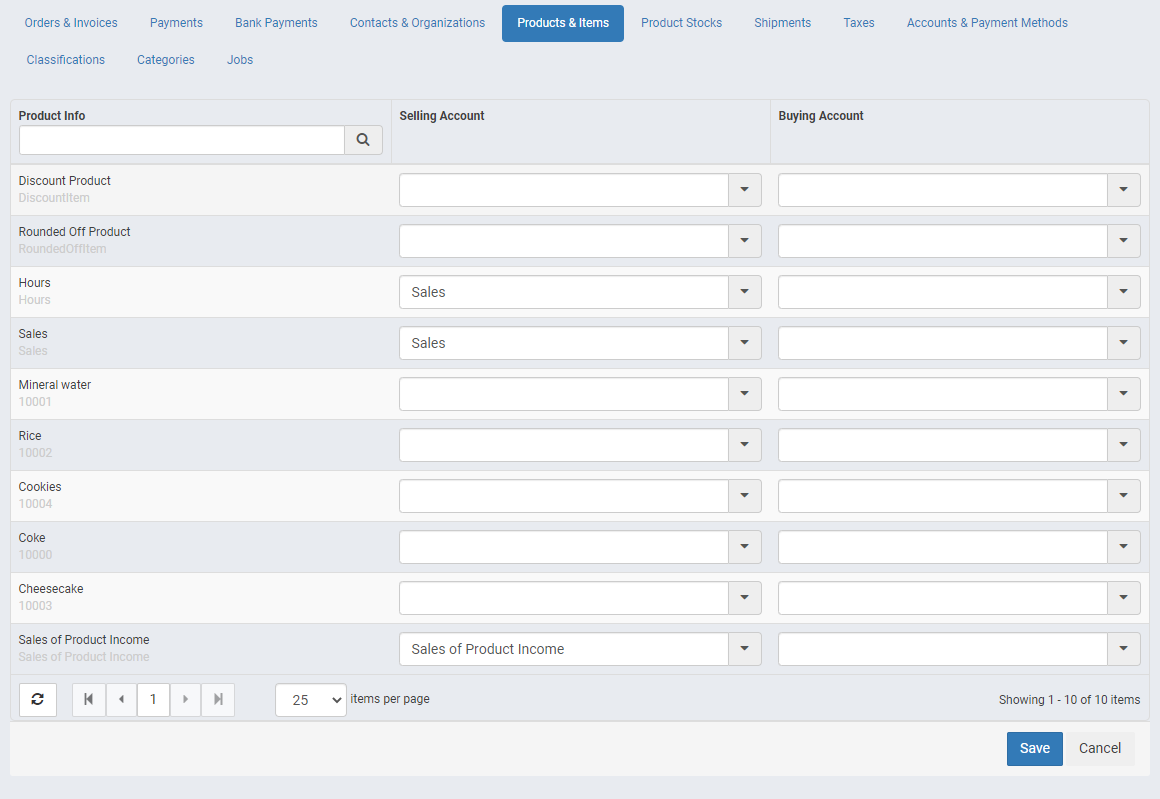 Similarly, for Categories:


Do not forget to click the Save button to keep your progress.
NOTE: You may also see these links available to you when you choose to summarise by Account. However, they won't have any effect unless you choose to summarise by Product Category.
Sync
Voila! Your account is now ready to sync your data across your apps! When your auto-sync is on, your account should sync every hour but you can trigger manual sync anytime! Just click the Sync Now button on the Synchronization Options on top of your Manage tab!

If you have any questions, reach out to our friendly Support Team for help at any time.