If you want to cancel your QuickBooks Connector account, whether because you no longer need it or because it's a duplicate account, here are the step-by-step instructions.
1. In your QuickBooks left navigation bar, go to the Apps tab.

2. Under My Apps, locate the Connector and click Disconnect.

3. Fill out the survey and click Disconnect to close your account completely.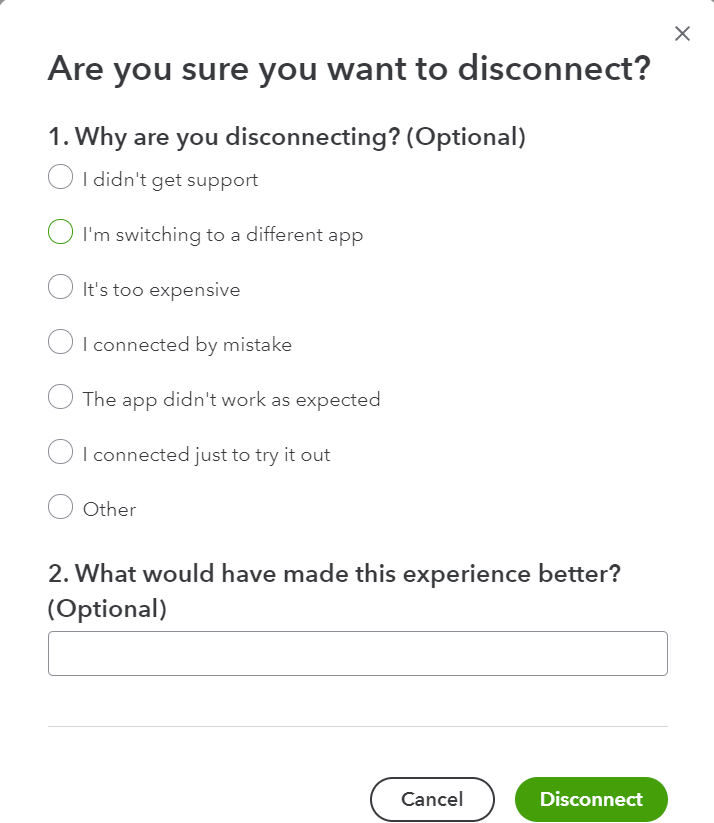 4. Once the account is closed, you will get a confirmation that the integration has been disconnected.