Within the OneSaas dashboard under Sync tab, you have the ability to manage your Synchronization settings. You can even turn the automatic sync off completely if you'd prefer to manually trigger a sync only when needed. We also give you the option to set your Time Zone and your Integration's Start Date. This is all explained in more detail below.
To find our Sync settings page, refer to the screenshot below: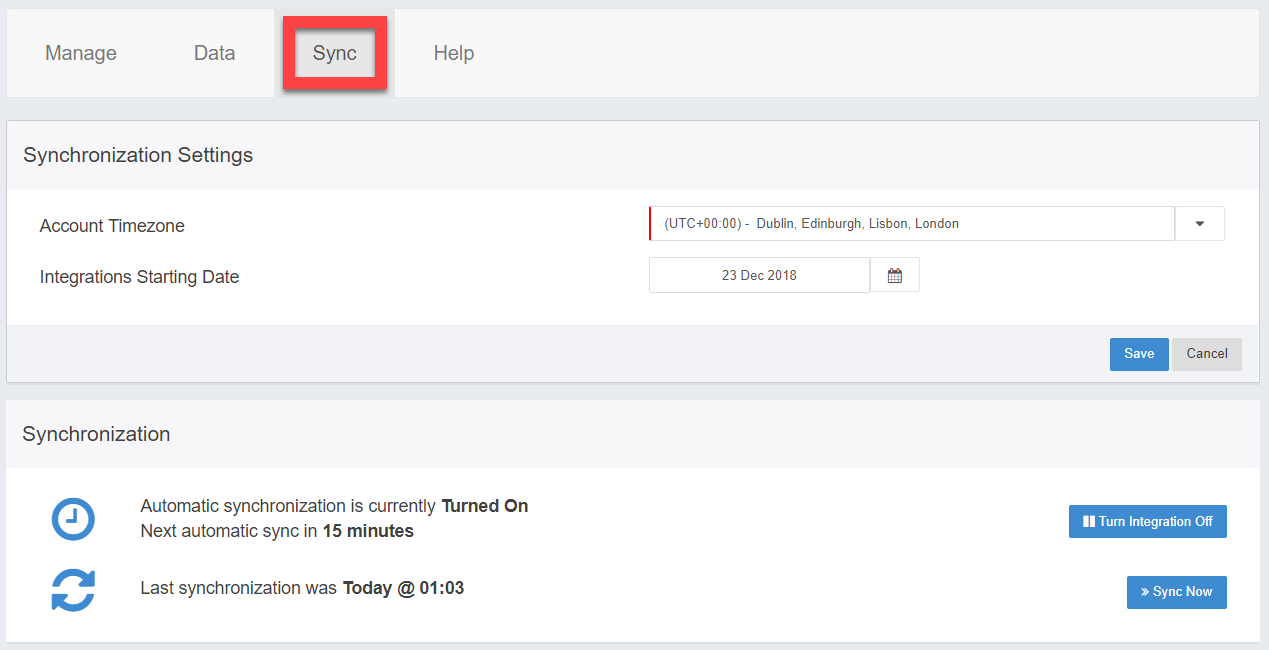 Account Timezone - The timezone you'd like to see on your OneSaas dashboard, this effects data like your invoices dates, payment dates etc...
Integration's Start Date - this is the date we'll start pulling your financial data. In this scenario, we won't be pulling any data before the 23rd of December 2018.

Turn Integration On - This activates automatic sync.

Turn Integration Off - This deactivates automatic sync.

Sync Now - This triggers a manual sync
Finally, always remember to click Save or all your hard work will be forgotten!