This article will provide step by step procedure on how to connect BigCommerce to OneSaas.
See the steps below:
1. From the OneSaas Dashboard, go to Connections tab and click "+ Add Connection".

2. Apps that we support will be displayed on your screen. Scroll down to the eCommerce section, and then select BigCommerce from the available list. Please press "+Add" button to add BigCommerce to your OneSaas file.

3. To Authorise our service to access your data from your BigCommerce, please click the button "Connect to BigCommerce".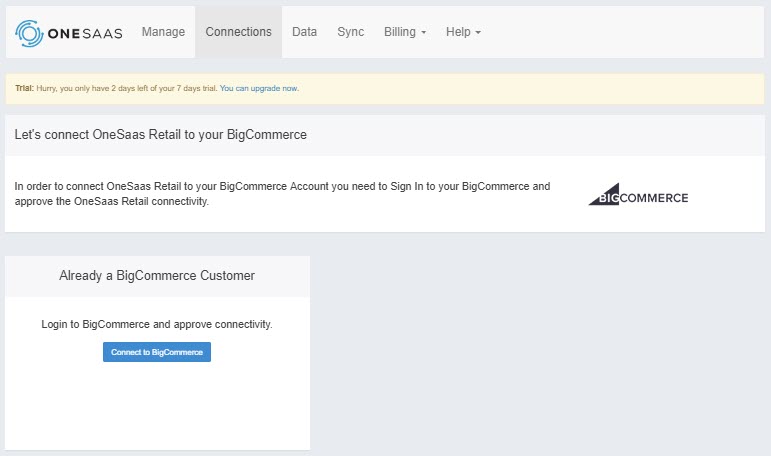 4. You will be asked if you have an existing BigCommerce store or if you are new to BigCommerce. We are expecting that before you attempt to start integration, you already have a working BigCommerce store so we will choose that option as an example here.
You will be asked to enter in your login credentials for your BigCommerce account in order to authorise the connection. Your login credentials are not stored within the integration app, or any other system during this process.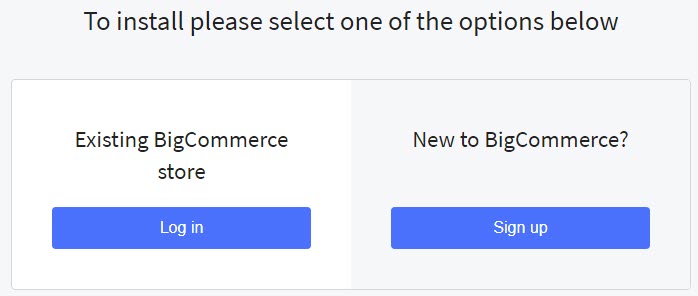 5. Great! Once the connection is authorized, you can then move onto adding another connection by selecting Add Connection, or move forward and configure your integration.