Here's the step-by-step guide on how you can connect Amazon Marketplace Web Service with your QuickBooks Online.

Please note: Currently we only support integration with the following regions:
USA/Canada/Mexico (Developer ID 9777-6629-5636)
Australia (Developer ID 3544-0208-4586)
United Kingdom/France/Germany (Developer ID 4917-2733-7172)
We are working hard with the Amazon approval process to be able to integrate globally soon!

Registering QuickBooks Connector onto your Amazon MWS Account
The first step of the process is to set up your Amazon account to be ready for connecting with QuickBooks Connector.

NOTE: You need to have Amazon Professional Plan for you to be allowed to connect our app as indicated here. This is because Amazon needs to have the access to API functions or granting access rights for APIs.
1. Log into your Amazon seller account.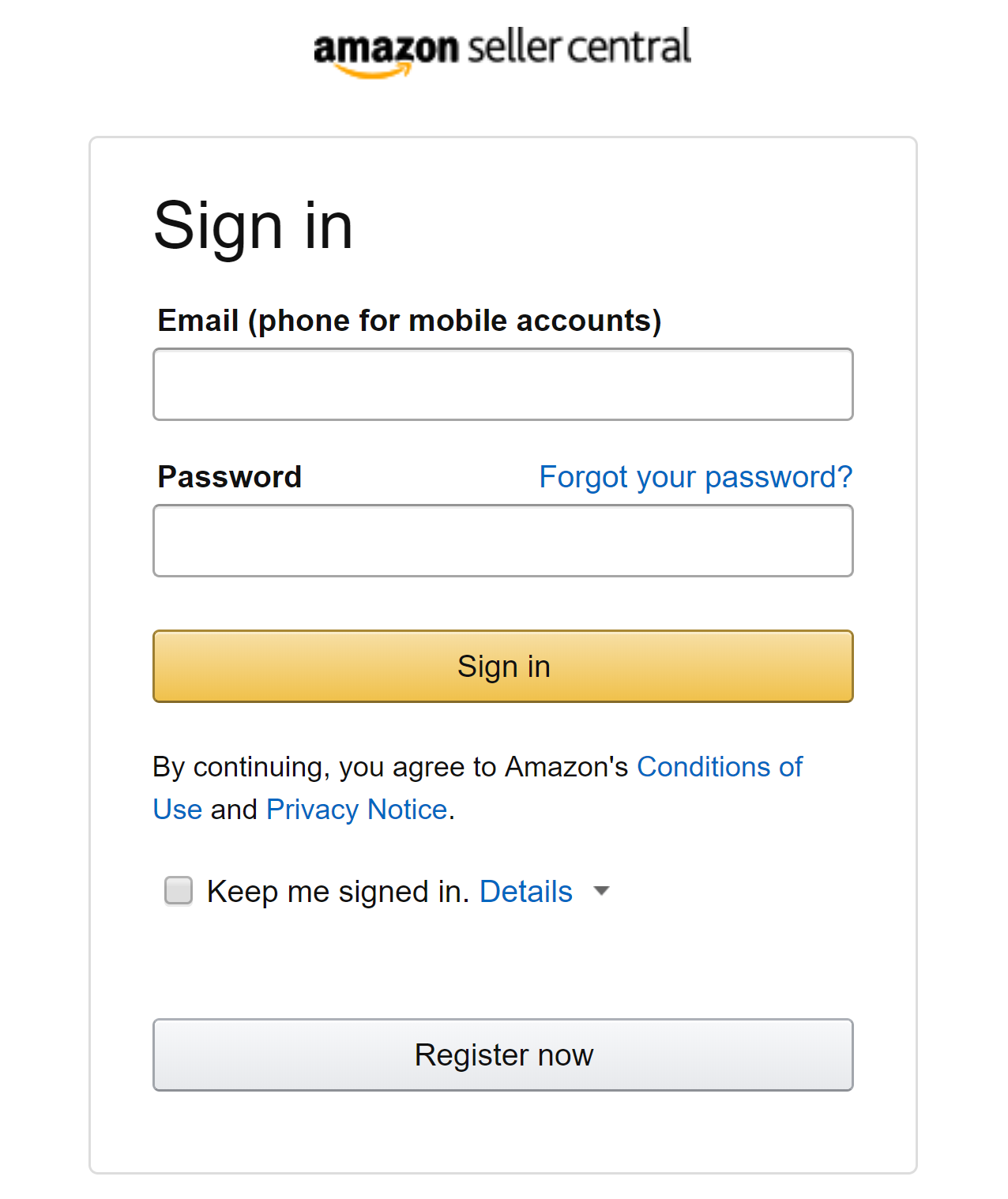 2. Click Settings/Gear Icon - User Permissions → Visit Manage Your Apps → Authorize a Developer.
3. In the Developer's Name field, enter in QuickBooks Connector.

In the Developer Account Number field, enter in one of the following depending on your location:
9777-6629-5636 (This is for United States/Canada/Mexico)
3544-0208-4586 (This is for Australia)
4917-2733-7172 (This is for United Kingdom/France/Germany)

4. Click Next and then check the Amazon MWS License Agreement. Click Next again.
5. You should now be presented with a Seller ID and also the MWS Auth Token. Copy and save this information. You will need it to connect with QuickBooks Connector.
Connecting Amazon Marketplace with QuickBooks Online

Now that you have the Seller ID and the MWS Auth Token from your Amazon MWS account, you can now proceed to connect your Amazon account.
1. Log in to your QuickBooks Online account.
2. Go to the Apps section, search and install the app Amazon Connector.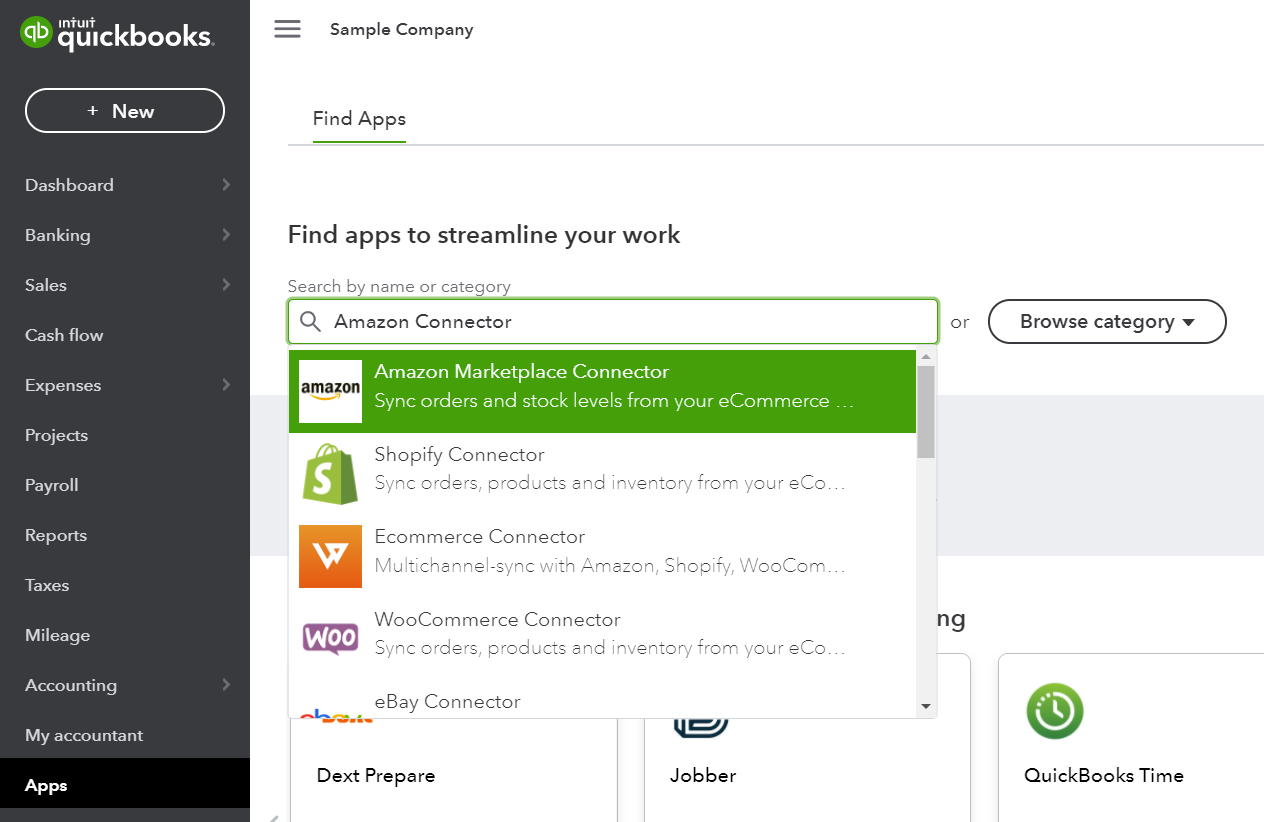 3. Click Connect.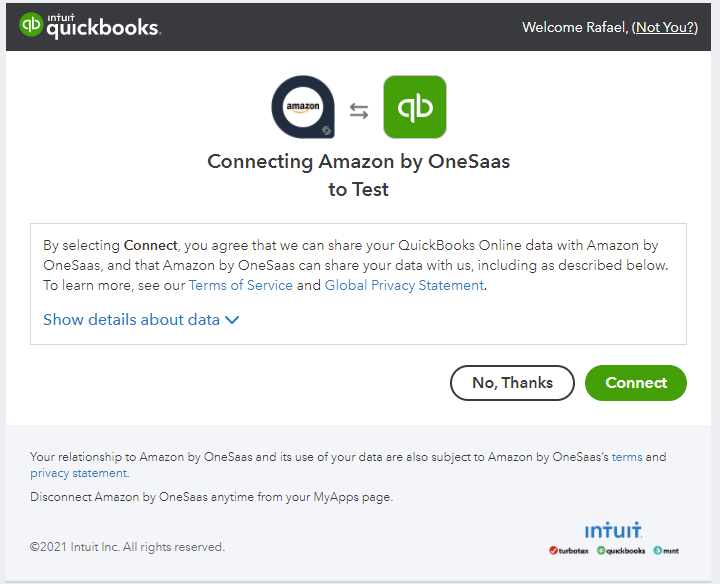 4. You will then be redirected to the Connections tab in your QuickBooks Connector. Just click Connect to Amazon Marketplace.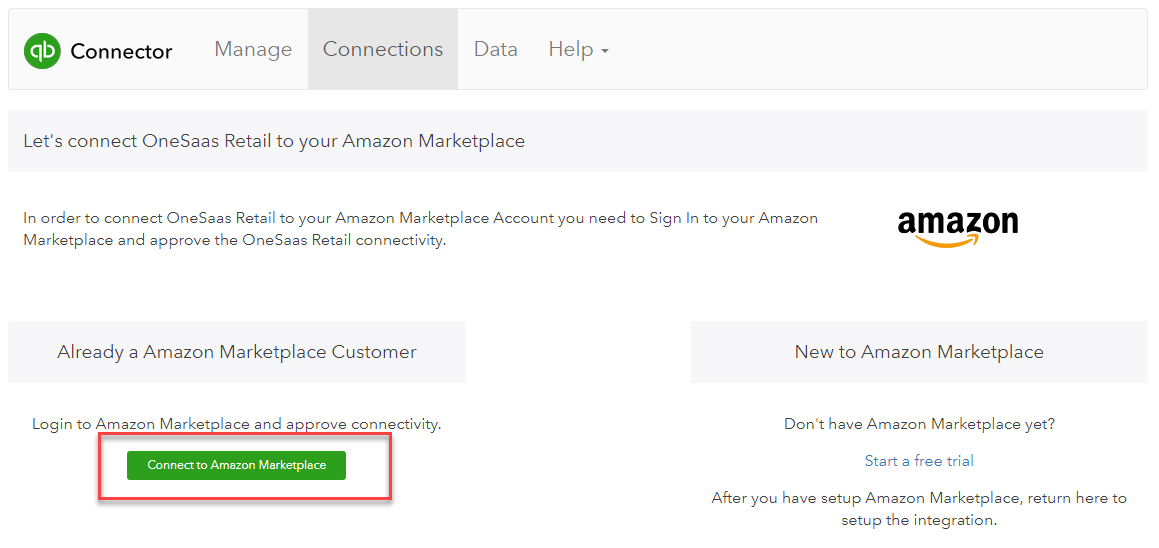 5. A new page will pop up and you will be asked to select your Region. You will then be asked to enter your Seller ID and MWS Auth Token to connect to Amazon Marketplace. Once done, click Connect to Amazon Marketplace.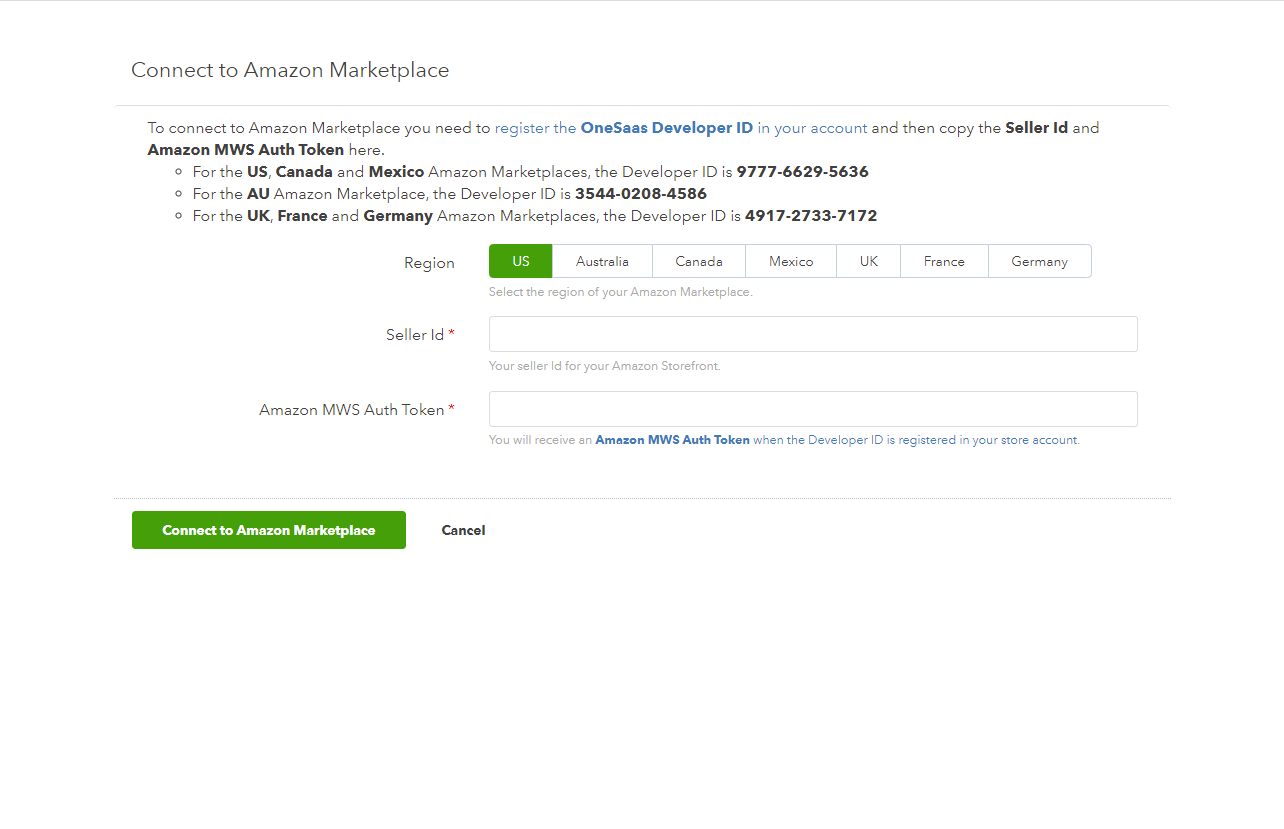 6. Great! Your Amazon account is now connected to your QuickBooks Connector file.

6. Now that you've connected to Amazon, you can either add another connection by selecting +Add Connection or move forward and configure your integration.