Here's our guide on how you can connect Amazon Marketplace Web Service with your OneSaas file, after registering your account with us.

Please note: Currently we only support integration with Amazon USA only.
We are working hard with the Amazon approval process to be able to integrate globally soon!


Registering OneSaas onto your Amazon MWS Account
The first step of the process is to set up your Amazon account to be ready for connecting with OneSaas.
1. Log into your Amazon seller account.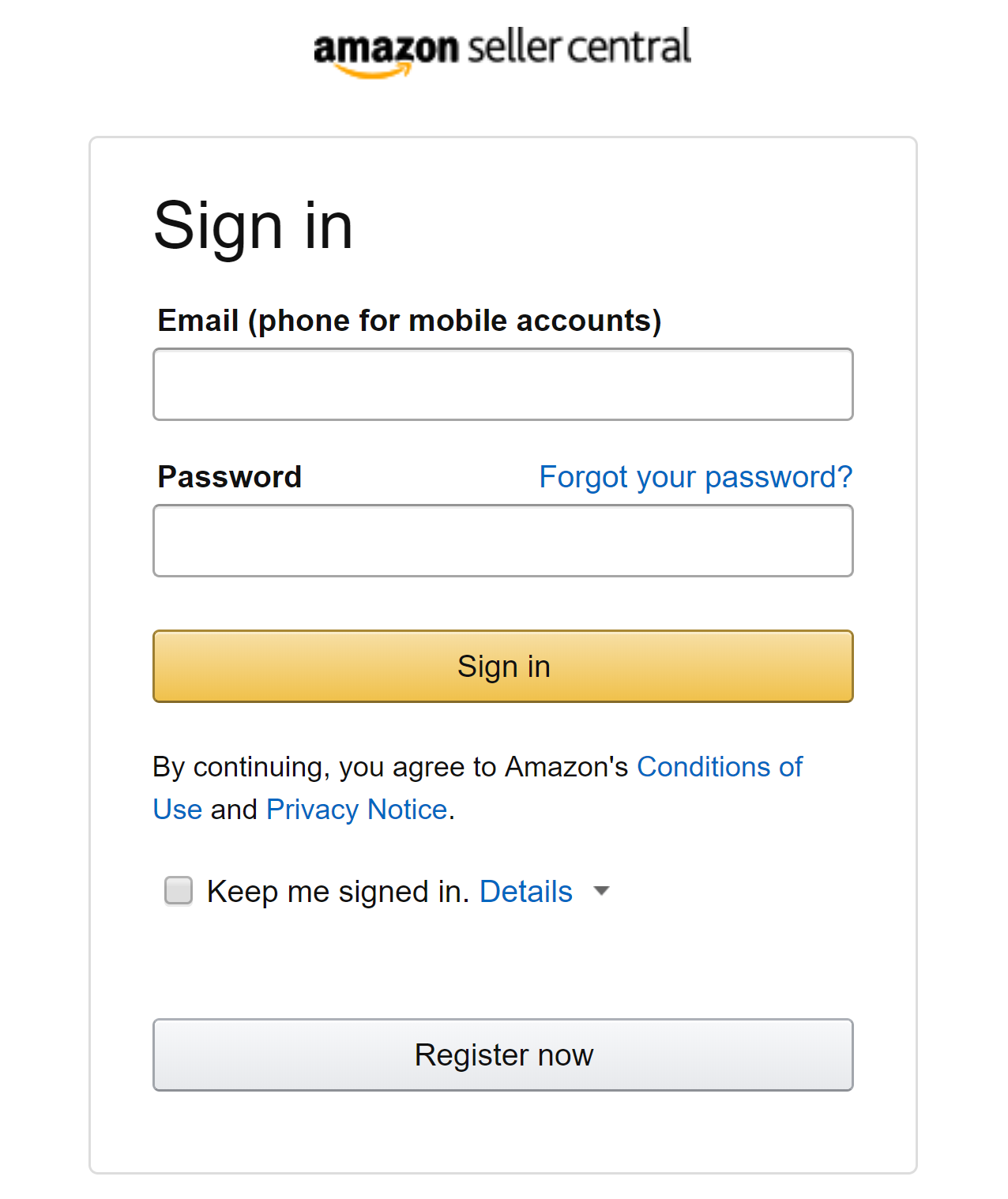 2. To the left of the page under Appstore, click Authorize new developer.
NOTE: If you do not see this button, please contact Amazon support as you may need your permissions updated by Amazon.


3. In the Developer's Name field, enter in OneSaas.
In the Developer Account Number field, enter in 9777-6629-5636. (This is for USA only)

4. Click Next and then check the Amazon MWS License Agreement. Click Next again.
5. You should now be presented with a Seller ID and also the MWS Auth Token. Copy and save this information. You will need it to connect with OneSaas.
Connecting Amazon with OneSaas
Now that you have the Seller ID and the MWS Auth Token from your Amazon MWS Account, you can now proceed to log into your OneSaas account and connect up Amazon. 
1. From the OneSaas Dashboard, go to Connection tab and click "+ Add Connection".

2. Apps that we support will be displayed on your screen. Scroll down to the eCommerce section, and then select Amazon Marketplace Web Service from the available list. Please press "+Add" button, to add Amazon to your OneSaas file.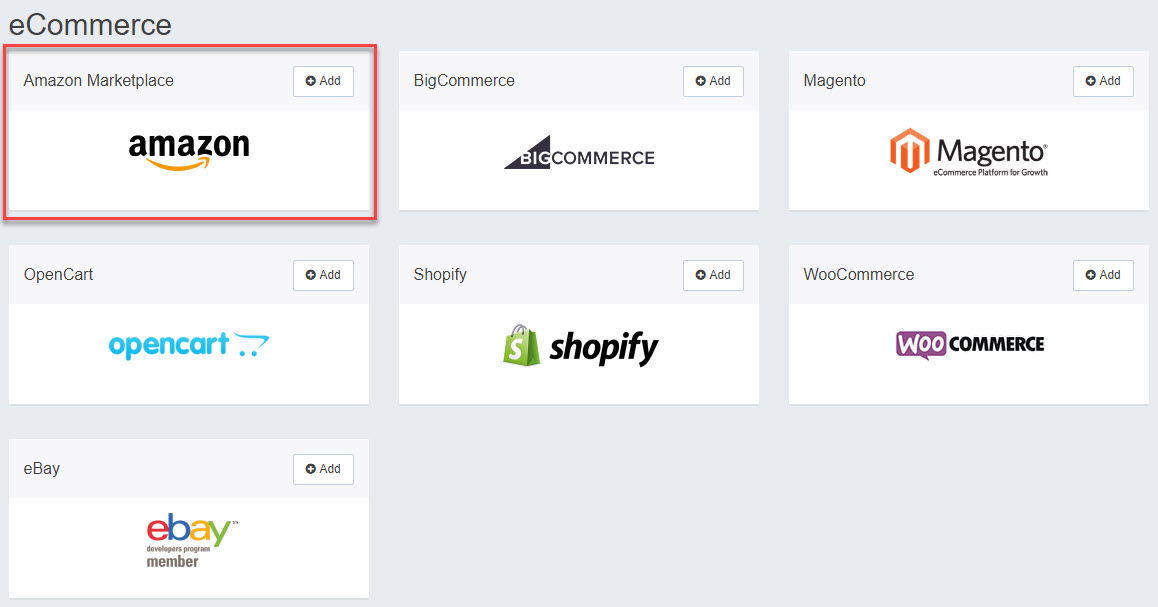 3. To authorize OneSaas to access the data from your Amazon account please click on Connect to Amazon Marketplace.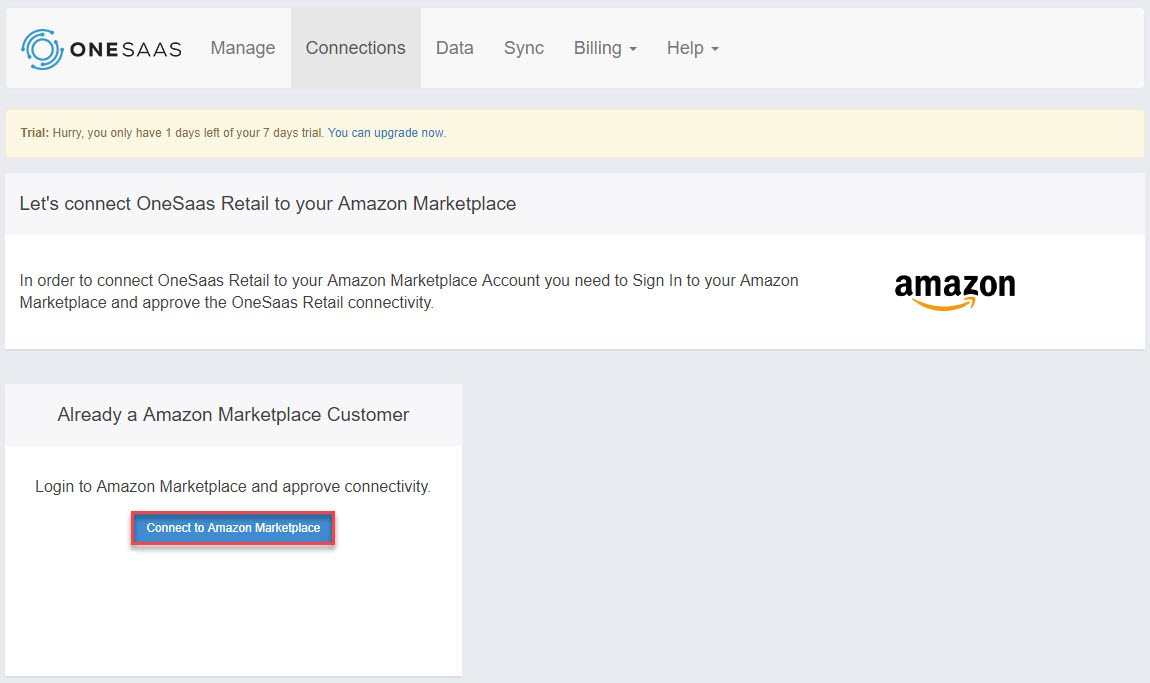 4. A new page will pop up and you will be asked to enter your Seller ID and MWS Auth Token to connect to Amazon Marketplace. Once done, click Connect to Amazon Marketplace.

5. Then you will have to select your marketplace. Just click on the drop down to select your marketplace.
5. Great! Your Amazon account is now connected to your Onesaas file.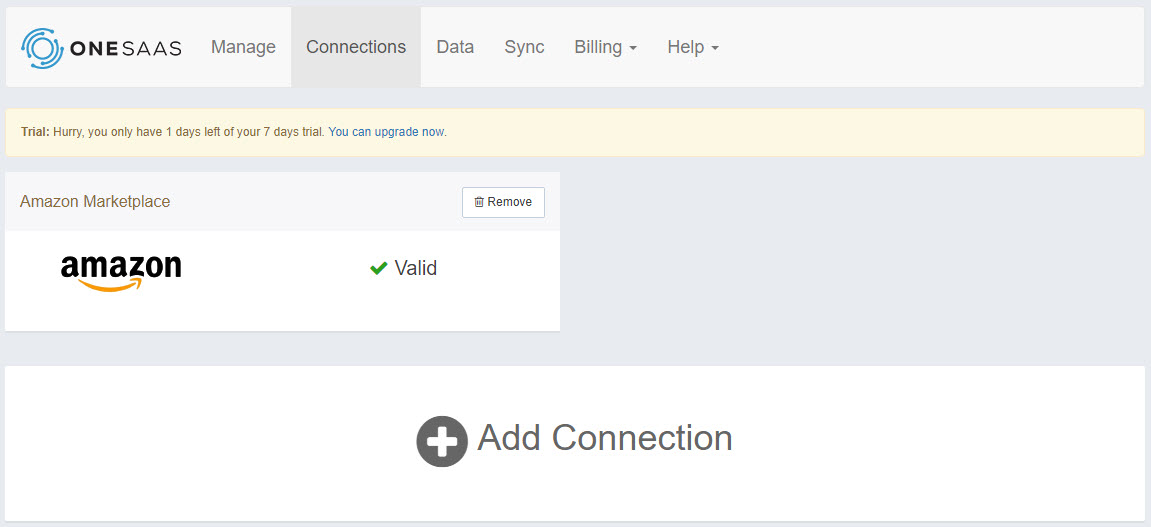 6. Now that you've connected Amazon, you can either add another connection by selecting Add Connection, or move forward and configure your integration.